Please Select Your Tickets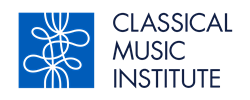 Devotion & Resilience

Sat, Mar 30, 2019 - 7:30PM

Devotion & Resilience - Clara and Robert Schumann. Grazyna Bacewicz and Karol Szymanowski. Clara and Robert's turbulent and powerhouse marriage merged with a creative dynamic. Grazyna and Karol connected through time by the search of the origin of native culture in the face of political non-existence and war. Join CMI violinist Dominika Dancewicz with pianist Donald Doucet as they explore Clara and Graznya's parallel journeys of devotion and resilience.