Best Seat Available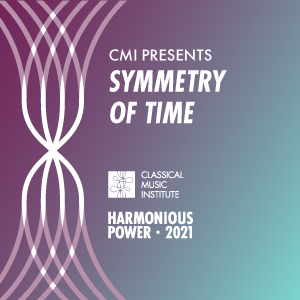 Symmetry of Time
CSA-HEB Hall - GA Theatre by Section
– Sat, Jun 12, 2021 - 7:30PM
CMI Chamber Orchestra
Leonardo Pineda, conductor*
Daniela Diaz, violin

Clarice Assad
Impressions
Joseph Boulogne, Chevalier de Saint-Georges
Violin Concerto in A major, Op. 5, No. 2
Edna Longoria
Partita Latina WORLD PREMIERE
Astor Piazzolla
Tango Ballet
Jesse Montgomery
Strum (string orchestra version)

*CMI Conducting Debut

To close the 2021 Season, CMI will make its H-E-B Performance Hall debut and CMI Assistant Conductor Leonardo Pineda his subscription conducting debut in a program dedicated to our shared and Infinite Roots. Works will include Edna Longoria's much anticipated and Beethoven-inspired world premiere, Clarice Assad's Impressions, and Joseph Boulogne's Violin Concerto in A major with CMI Violinist and Faculty Artist Daniela Diaz as soloist.


CSA-HEB Hall - GA Theatre by Section
100 Auditorium Cir
San Antonio,

TX

78205
US