Best Seat Available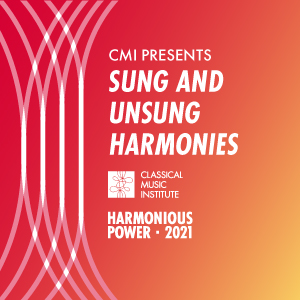 Sung and Unsung Harmonies
CSA-Carlos Alvarez Studio Theater (2018)
– Wed, Jun 16, 2021 - 7:30PM
CMI Artist Faculty

William Grant Still
Danzas de Panama
Shawn Okpebholo
Selected Songs
Eleanor Alberga
String Quartet No. 2
Samuel Barber
Adagio for Strings, Op. 11
Jessie Montgomery
Strum (string ensemble version)

Works by William Grant Still, Shawn Okpebholo, Eleanor Alberga, and Jessie Montgomery highlight a concert dedicated to sung and unsung voices.
CSA-Carlos Alvarez Studio Theater (2018)

100 Auditorium Cir
San Antonio,

TX

78205
United States