Best Seat Available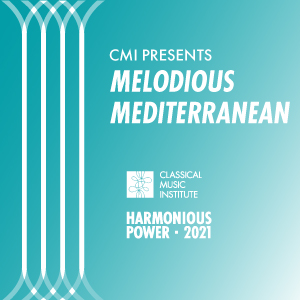 Melodious Mediterranean
CSA-Venue TBD (GA)
– Thu, Jun 17, 2021 - 7:00PM
CMI Artist Faculty

Iannis Xenakis
Dhipli Zyia
Nadia Boulanger
Three Pieces for Cello and Piano
Juan Crisóstomo Arriaga
String Quartet No. 3 in E-Flat major
Antonio Bazzini
String Quartet in E-flat major, Op. 76

The melodies of Greece, France, Spain, and Italy are in focus as the CMI Artist Faculty take us on a trip through the sounds and harmonies of the Mediterranean.

CSA-Venue TBD (GA)