Please Select Your Tickets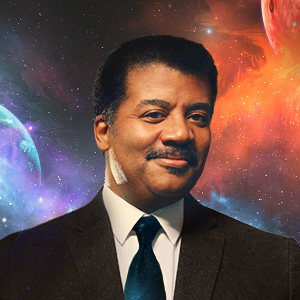 Dr. Neil deGrasse Tyson

Mon, Dec 7, 2020 - 7:30PM

Neil deGrasse Tyson is an astrophysicist, author, and science communicator. Since 1996, he has been the Director of the Hayden Planetarium at the Rose Center for Earth and Space in New York City. The center is part of the American Museum of Natural History, where Tyson founded the Department of Astrophysics in 1997. In 1994, he joined the Hayden Planetarium as a staff scientist and the Princeton faculty as a visiting research scientist and lecturer.
H-E-B Performance Hall
Click on the desired area below to select your seats.
Excellent

Good

Limited

Sold Out