Please Select Your Tickets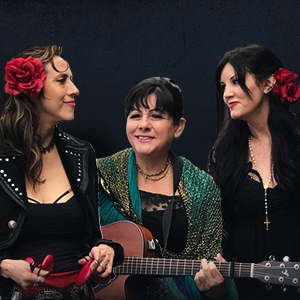 The Texicana Mamas: Tish Hinojosa, Patricia Vonne, and Stephanie Urbina-Jones

Sat, Sep 28, 2019 - 8:00PM

Tish Hinojosa is a folksinger recording in both Spanish and English. She is known for singing both traditional Mexican folksongs and her own original songs. Patricia Vonne is an American singer and actress. She worked extensively in Europe and America and was featured in the film Sin City as Dallas & national/international commercials, and film work. Stephanie Urbina Jones is an artist that freely combines the singer/songwriter vibe with the hot blooded traditional sounds of Mexico.
Carlos Alvarez Studio Theater