Please Select Your Tickets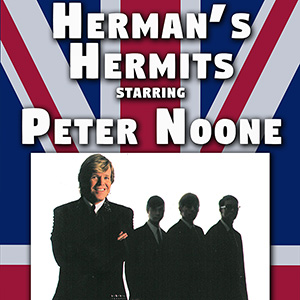 Herman's Hermits Starring Peter Noone

Sat, Sep 19, 2020 - 7:30PM

Peter Noone is an English singer-songwriter, guitarist, pianist and actor. He is best known as "Herman" of the successful 1960s pop group Herman's Hermits. Herman's Hermits are an English beat rock band formed in Manchester in 1964. They had number 1 hit singles on both sides of the Atlantic and starred in two films among other successes.
H-E-B Performance Hall